Whether or not you decide to use a Realtor when selling your home, here are 8 things to consider.

What is the value of my home in today's market?

The first step in selling your home is to figure out what it is worth in today's market.

The (very) basic way to determine the value of your home is to take a look at the most recent sales for homes that are similar in size to your home. This will give you an idea of where to price your home.

The best way not to price your home is to list it based on what you want to get out of the house. You need to take the emotion out of the sale.


Take your emotions out of the sale

Selling your home is a very emotional process. Using an agent keeps you one step away from the transactions and prevents you from making stupid mistakes such as overpricing your home, refusing to negotiate any offers or giving in when negotiating deadlines.

A Realtor can help calm your eagerness and desperation by properly communicating with the Buyers agent.

Buyers agents can tell when they are dealing with an in-experienced Seller and can easily take advantage by reading the eagerness and desperation.

A Sellers agent can help take your emotions out of the sale and give you a better chance to get the highest price for your home. Can you bear the negative feedback on your home?


Can I handle sales and marketing duties?

Selling your house requires a large amount of sales and marketing experience to get the proper exposure. If you want to get the highest sales price, you need to explore all the areas where potential Buyers will see your listing.



While it doesn't require any special skill to put your home on the internet, there is a special talent to taking those leads and maximizing them for your highest benefit.


It's not your full-time job

Once you decide to sell your house on your own, you take on another full-time job.

Can you keep your house clean everyday when you go to work?

Can you rush home at all hours of the day to let Buyers look through your property?

After a long day of work, do you have the energy to handle any requests or negotiations that came in during the day?

Can you negotiate every detail of the transaction to make sure you are not loosing out on money and profits?

Are you an expert in marketing homes?

Are you able to adequately screen any and all buyers that want to come see your home?


Agents have a larger network than you do.

The more people you can share your home with, the greater chance of getting the price you want in the timeline you need.

Using an agent that is active in the market means they are able to tap into their network and know where to find the Buyers.

A good agent will have an active list of Buyers available as well as a network where they can promote your house immediately to other agents that have Buyers who are actively looking for homes.


Buyer's agents are less likely to show your home

Realtors don't work for free. When actively working with the MLS they have the built-in guarantee that they will receive compensation for their efforts.

When they work directly with a For Sale By Owner, there is no guarantee… even if you say you will pay a commission.

The only time that I ever show a FSBO is if there is absolutely no inventory available, or the price is extremely below market value and I can get a fantastic price on the property for my client.


Negotiating the sale is tricky and awkward

When you get an offer in hand, the next step is to negotiate the sale successfully. Even if you have experience in sales, you don't participate on a regular basis.

Chances are, the Buyer has an agent they are working with who will easily win any negotiation against you, meaning less money in your pocket.Not only are you less-experienced, you are also emotionally invested in the property.

Agents are also familiar with local customs for selling a home such as who typically pays fees, closing costs and transfer taxes.

You put yourself at risk of being sued.

There is a lot of paperwork involved in selling a home and properly filing all the documents is critical to avoid problems now and in the future.

One of the most important documents is the Sellers Disclosures. As a Seller, you can be held liable for fraud, breach of contract or negligence.

Unless you're a real estate attorney, your agent probably knows more about local real estate laws than you do. Don't risk a lawsuit by not understanding the legal ramifications of selling your home.

Do yourself a favor and at least talk to a local Realtor. They will be able to explain in greater detail why it is in your best interest to use a Realtor when selling your home.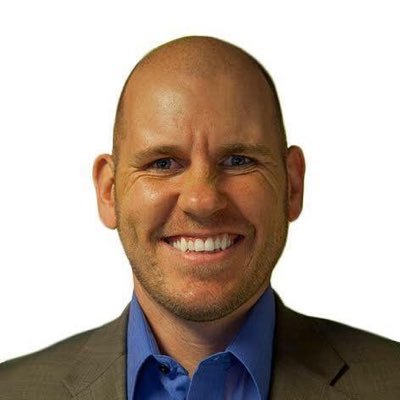 Email me today to be added to my Utah County Weekly Market Report email.